BOOKING


ART
INSTALLATION
The 'Library' part of the installation is conceived as a living organism, a kind of embodiment of knowledge that introduces itself to visitors personally before inviting them to explore its house. This includes a QR code game, holograms, 3D-printed objects, audiovisual works, and the project's central piece: a vast VR library set in a cave.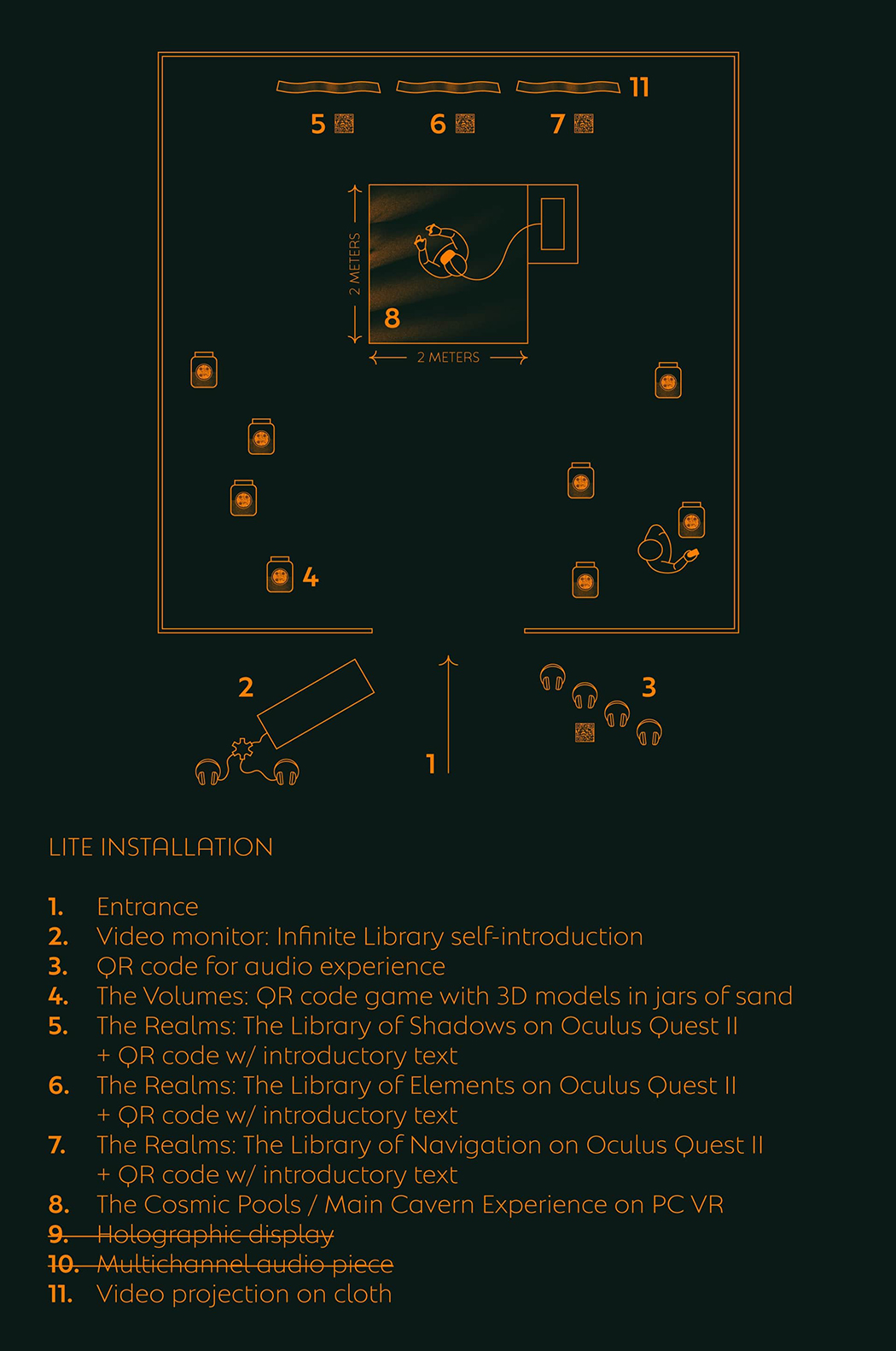 VIRTUAL
REALITY
Visitors will have the option of trying at least three VR experiences. These are the realms — The Library of Shadows, Navigation, and Elements — all of which are around 4 minutes each and hosted on 3 Oculus Quest IIs. If available, visitors will also have access to a 15 minute PC VR experience, where eight cosmic pools host stories about our planet's evolution. Within the PC VR experience, portals to the realms can also be found.
"In nature we never see anything isolated, but everything in connection with something else which is before it, beside it, under it and over it."
*
Johann Wolfgang von Goethe

BOOKING

The Infinite Library will have its world premiere on March 23rd, 2022, at the Goethe-Institut / Max Mueller Bhavan New Delhi. The library will then begin its world tour and invite new libraries into its house. This will include versions of the project that will live solely online, where they are available in VR, alongside phone and desktop versions. If your institution wants to book The Infinite Library, please contact us. Depending on how you would like to share the piece, different packages are available.